Madrid "Real" announced an agreement with the Brazilian "Flamengo" to acquire the rights of 16-year-old striker Vinisius Junior, according to the official website of the Spanish club.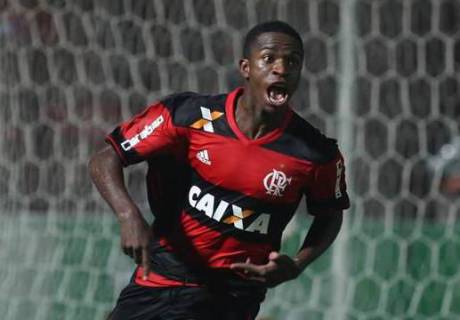 The rights to a young football player "Real" will receive in July 2018, when he turns 18 years old. Junior will continue to compete for Flamengo until July 2019, but will have the opportunity to move to Real Madrid before this date, if the clubs agree.
The transfer amount of the player, which various experts predict a great future, is not called. According to the media, it will amount to 45 million euros.
Junior attracted the attention of several major European clubs by his performance for the national team at the championship of South America among players under 17 years old in March, where he became the top scorer and was recognized as the most valuable player of the tournament.